Reviews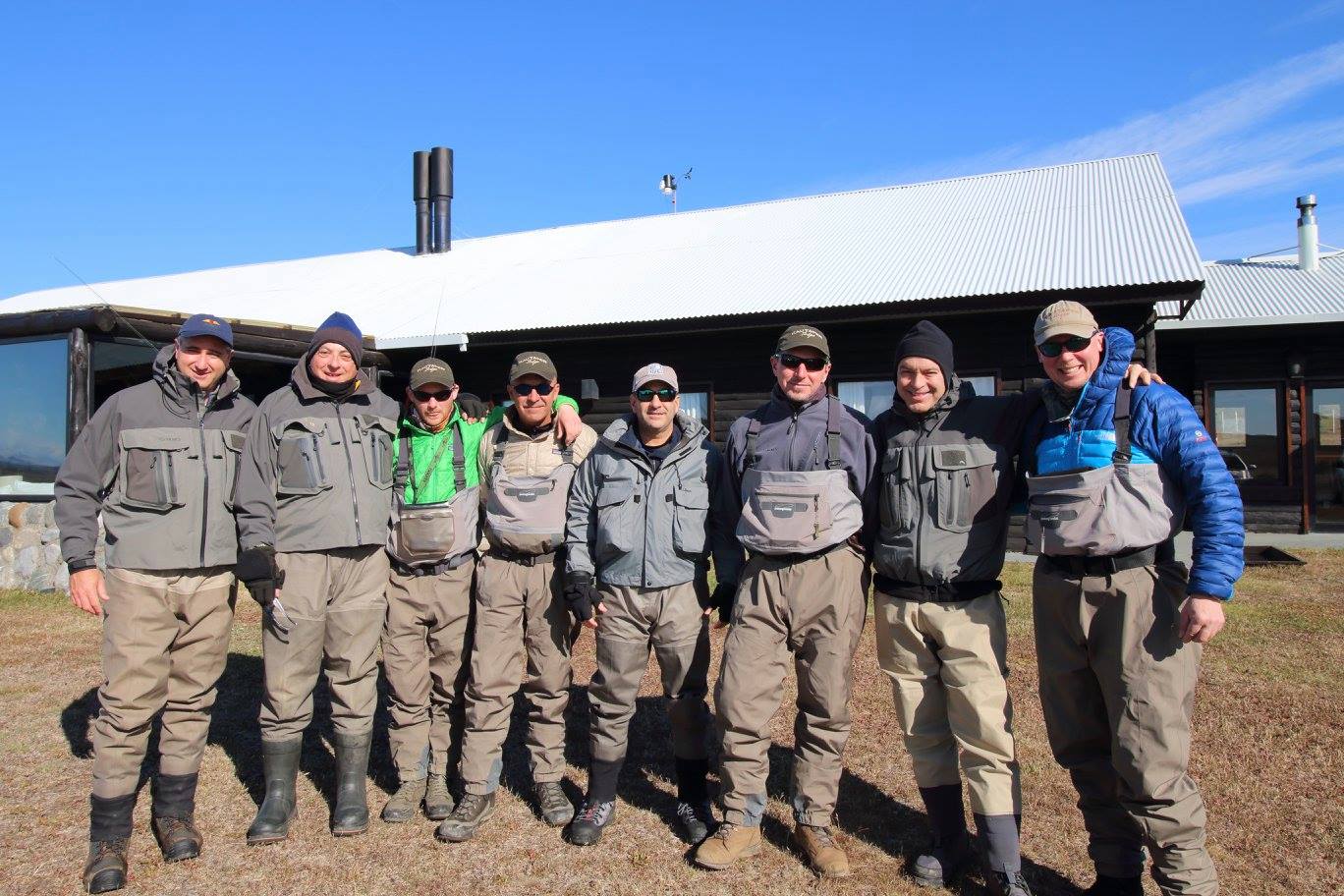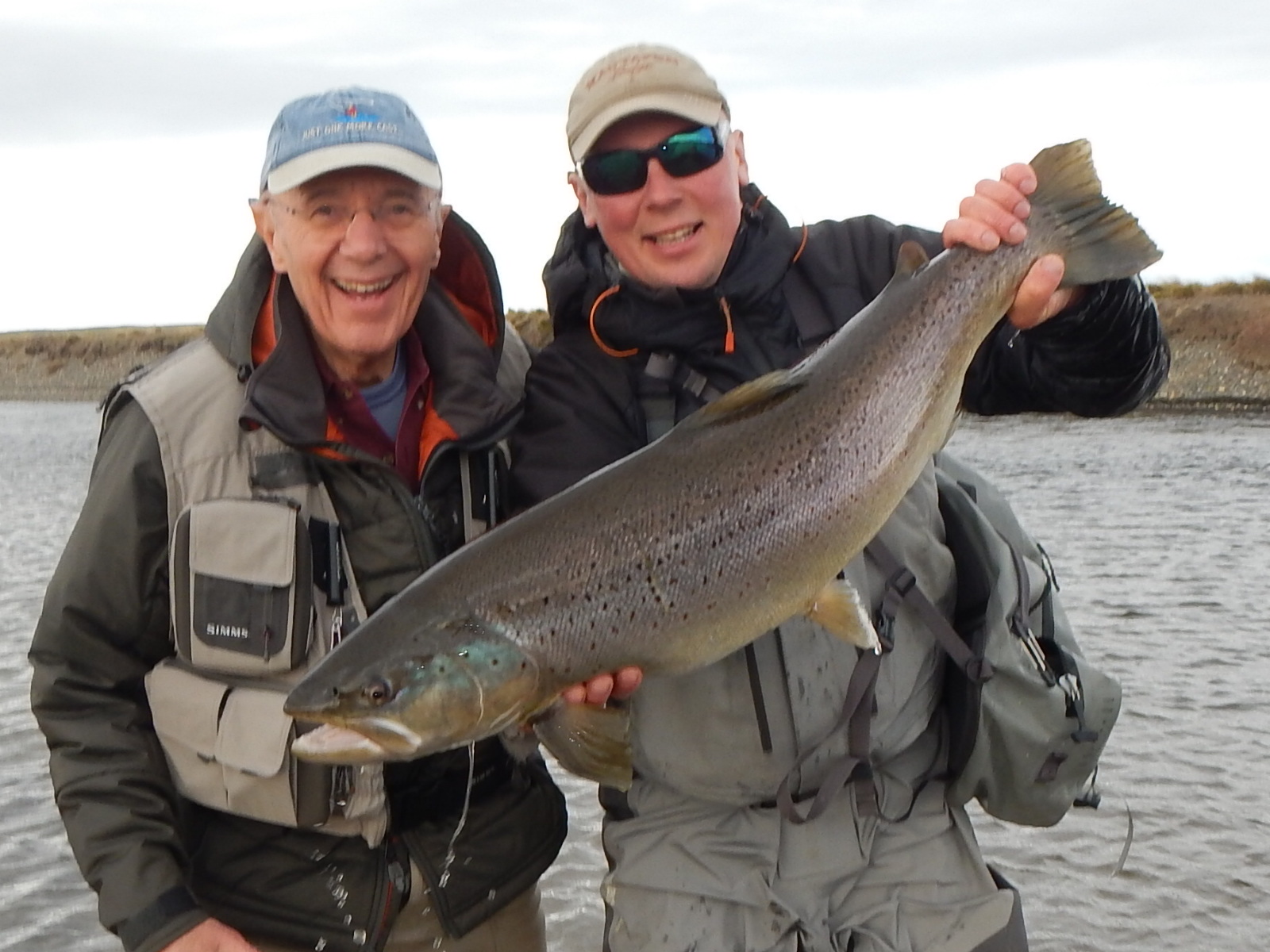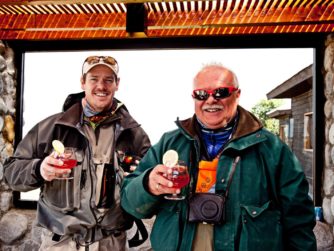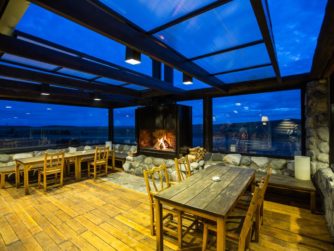 Read more testimonials
"Bonsoir, Back in Verona after a very long trip, with plenty of fishing dreams into my head..I have talk to André Riviere and Andrea Borziani, + some others friends and we are just waiting to be there for next year…One's again a very warm thank you to you and Alejandro, everything was perfect and it was a fantastic trip. Please give my kind regards to all the guides and staff. I joint the photos of the 2 golden boys…. Un abbraccio a tutti. Thank you." – B.
---
"I really tried hard to find some improvements upon service, guides, management,etc- but I could not find anything ! (Maybe: more rain and snow in winter to have more water in the river .. haha). I really want to say thank you for the wonderful week and for your great hospitallity Hope to see you next year again, All the best, " – Gerald
---
"Thank you for your very kind note. I have enjoyed both my stays with you, but felt it was a much better experience this year. I'm not sure I can provide you with a good explanation,
but perhaps it was because I fished alone and had more individual time with the guides – all of whom were excellent and I'd have a difficult time picking a favorite. I also caught more and lerger fish this year – was just luckier!
The food and service are always excellent and would be hard to improve upon. You and Alejandro operate a first class facility." – Jim
---
"Fishing was tough, but I was able to land one sea run brown that was 22 lbs., so my trophy hunt was successful.
The overall experience was truly outstanding. The guides were terrific (great people to spend time with even when the fishing was slow). Service and attention to detail were great, the food was truly world class. Virtually every aspect of the experience except for the number of larger fish (which can be directly attributed to my lack of ability with a spey rod and low water, neither of which are matters over which you have any control) exceeded my expectations. Sincerely," – Bruce W.
---
"Good day, I hope this email finds you in good health. Please excuse the direct contact, but I got your email address from Steffan at Aardvark McLeod as I wanted to thank you personally for your looking after us so well when we fished with you w/c Saturday 31 March.
I have never experienced such a comfortable and luxurious fishing lodge as Kau Tapen and find it hard to believe that there could be another anywhere which would come close in terms of hospitality, fine food and relaxed and comfortable atmosphere. The whole team had a great time and were truly grateful for the efforts made by yourselves and your team to make us feel so at home and to look after us so well. The guides were excellent; a mix of characters and experience but all committed to helping us catch fish and have a great time while doing so – this was appreciated by all.
I hope to make it back sometime as the experience was too good to make it a once in a lifetime trip. In the meantime, have a good rest of season and again thank you. Warm regards," – Stuart H.
---
"Dear Carolina and Alejandeo,
Thanks a lot for a fabulous week at Kau Tapen. As I was there two years ago as well, the expectations were high, but the staff and lodge was absolutely out of this world. If you maintain this level of service there is no need for changes. I may well return in a couple of years. I wish you the best for the rest of the season. Kind regards," – Jon H.
---
"My dear Carolina
You are brilliant!! I just got back to the UK this morning and have come to work (feeling a bit on 'Argentina-time') First thing to say is how much I enjoyed my week at Kau Tapen. You have a superb set-up there and I congratulate you and Allesandro on the way you organise it all. The staff were all so helpful and charming. It could not have been better. And I loved the fishing, despite the low water. In fact the conditions probably helped me because I wasn't required to cast so far to reach the fish! Our journey home went well and we were well looked after by the capable taxi-girls from LOL in Buenos Aires. Gary, Jim and I arrived to cold rain at Heathrow airport this morning – not a good welcome! We envied Sandy who is now walking in Chile, lucky man.
Thank you once again Carolina for all you did for us. And that is great news about my camera. I am so grateful to whoever does bring it home to the UK. Please tell them I'll reimburse their postage of course.
Could they please send it to my office address which is more reliable during the day:" – Merlin U.
---
"I wanted to offer the following comments about my week at Kau Tapen.
In one word: SUPERB. There was no detail, regardless of how minute, that was not dealt with promptly, professionally, and with outstanding results. All of my flight arrangements were great, the Alvear was, as usual, wonderful, and Kau Tapen was the single finest fishing lodge I have ever visited. The guides: Matthew, Santi, Gaston (head guide), Max, Andrei, and Diego were all to a man the ultimate professionals; Carolina & Alejandro, lodge managers, have created a smoothly running machine; the house staff anticipated your needs before you asked; and finally the cuisine rated at least one Michelin Star.
Finally thank you both; all your help was first-class. Best regards" – Steve
---
"Carolina,
Well done. Jon dropped me a note and called me when he got home. I wanted
to share this note with you all from him about the trip. The Kau Tapen
staff has been getting excellent reports all season and here is another
from a man who has been to the lodge over 20 times. Thank you so much and
again, well done to all. " – Hank
---
"Superb all around, well done everyone." – Graham P., California
---
"Carolina quickly learned our names and always made us feel like home. Staff is great. Carolina & Alejandro run fantastic staff. Guides were patient and enthusiastic with me a beginner fisher. Food great, Pamela is the best waitress. Lodge is very comfortable. Thank you for having me." – Eddie F., USA
---
"Wonderful staff & guides, can´t wait to come back." – William Y. III, California